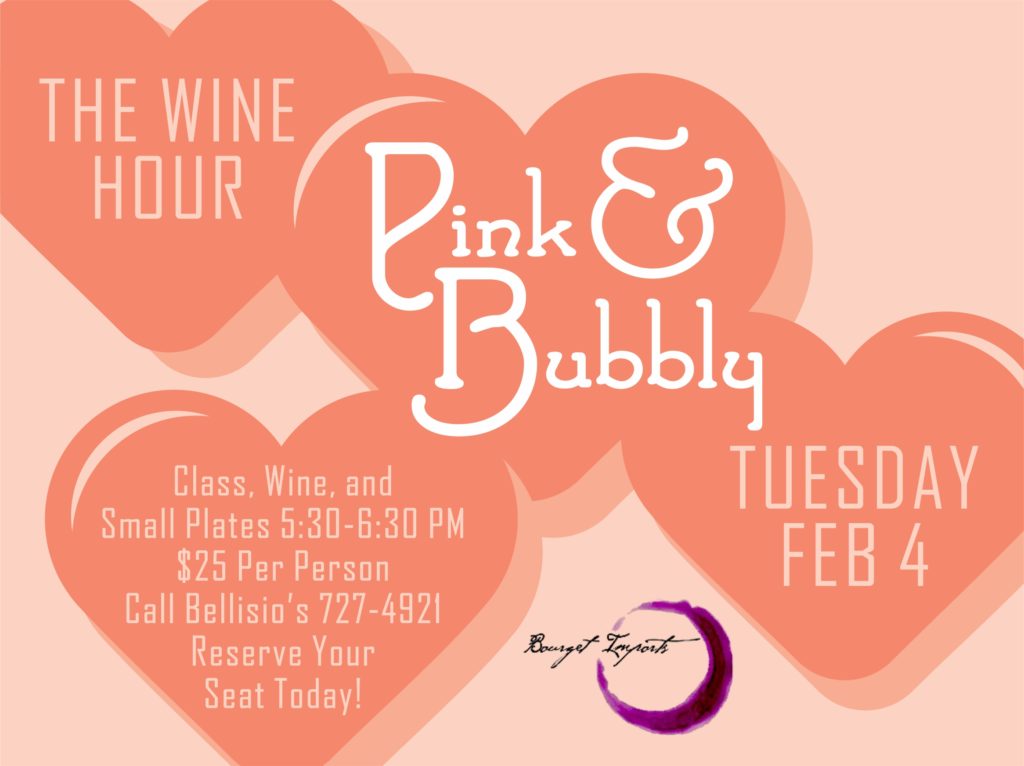 Our next upcoming Wine Hour is Tuesday, February 4 in the Bellisio's Wine Bar from 5:30-6:30. At Cupid's request we are going to sample through and learn about all wines 𝓟𝓲𝓷𝓴 and 𝓑𝓾𝓫𝓫𝓵𝔂. 🥰
$25 Ticket includes wine, class and Bellisio's small plates.
Call Bellisio's to reserve your spot. Limited seating and we sell out quickly!
Cheers!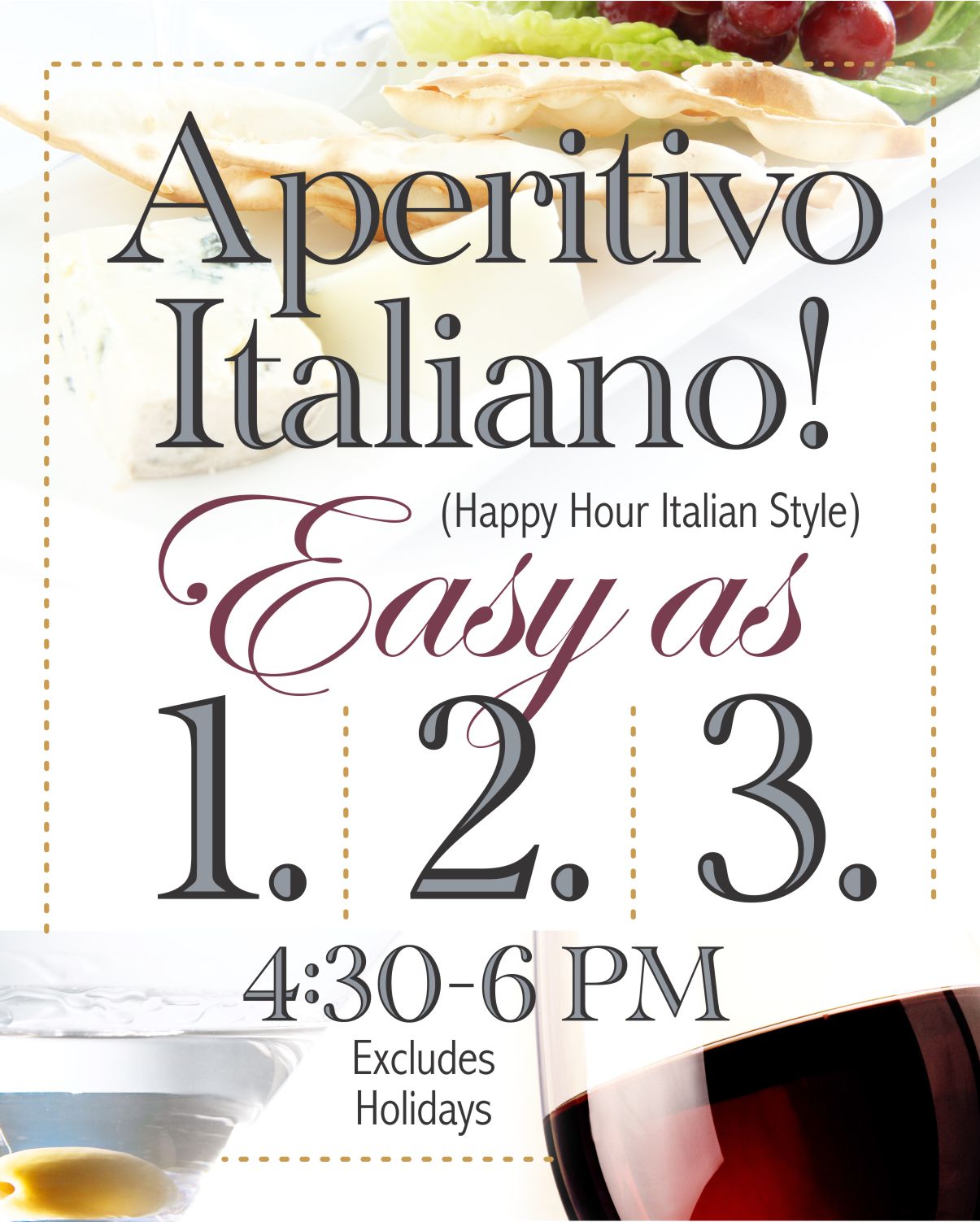 $1 Off All Beer & Liquor, $2 Off All Glasses of Wine, $3 Off All Appetizers. SUNDAY thru THURSDAY in the BAR ONLY. Excludes Holidays.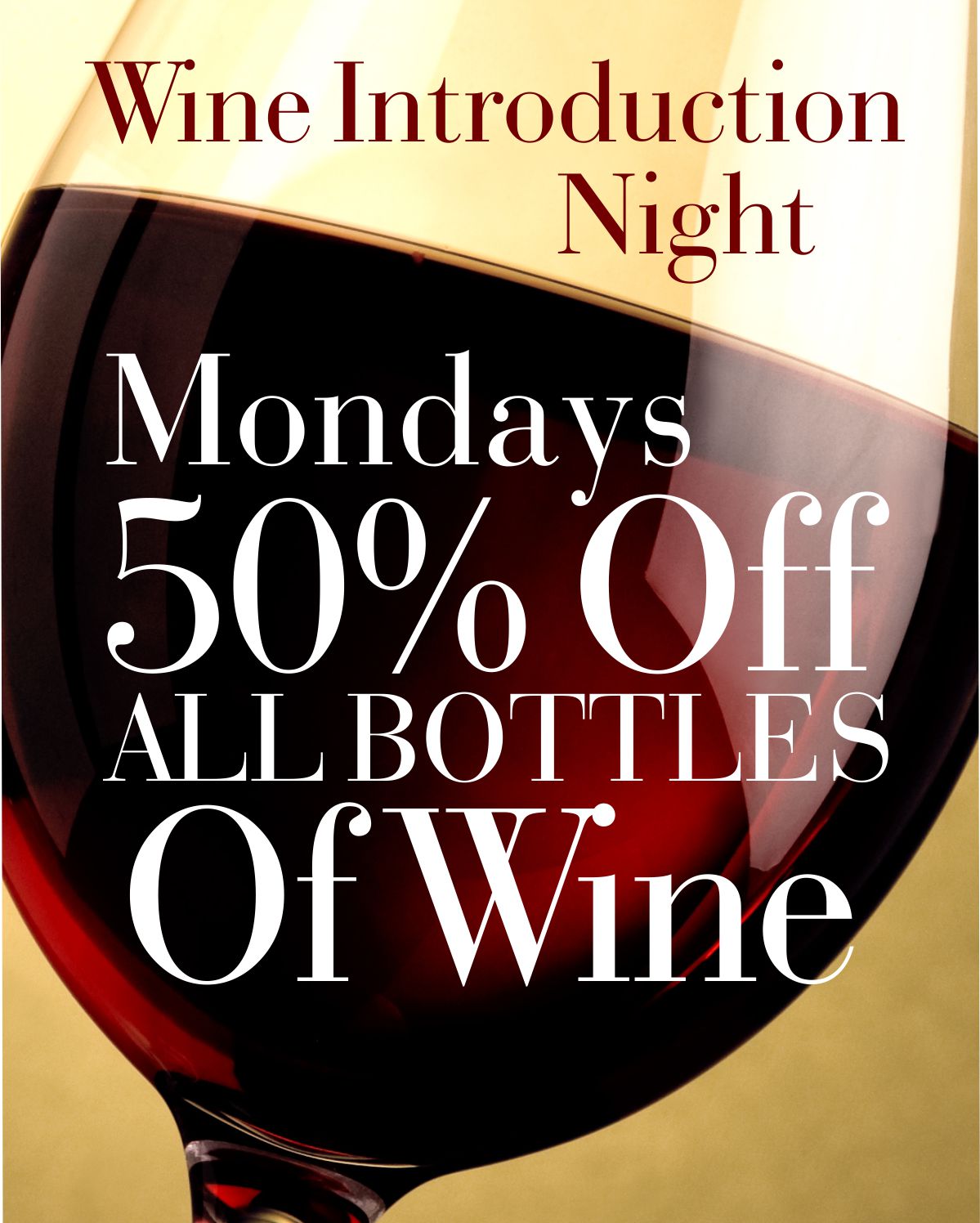 A perfect way to try and enjoy wines from Bellisio's Italian Restaurant Wine Spectator awarded wine list. Monday nights ONLY, enjoy 50% off any BOTTLE offered in the bar and dining room.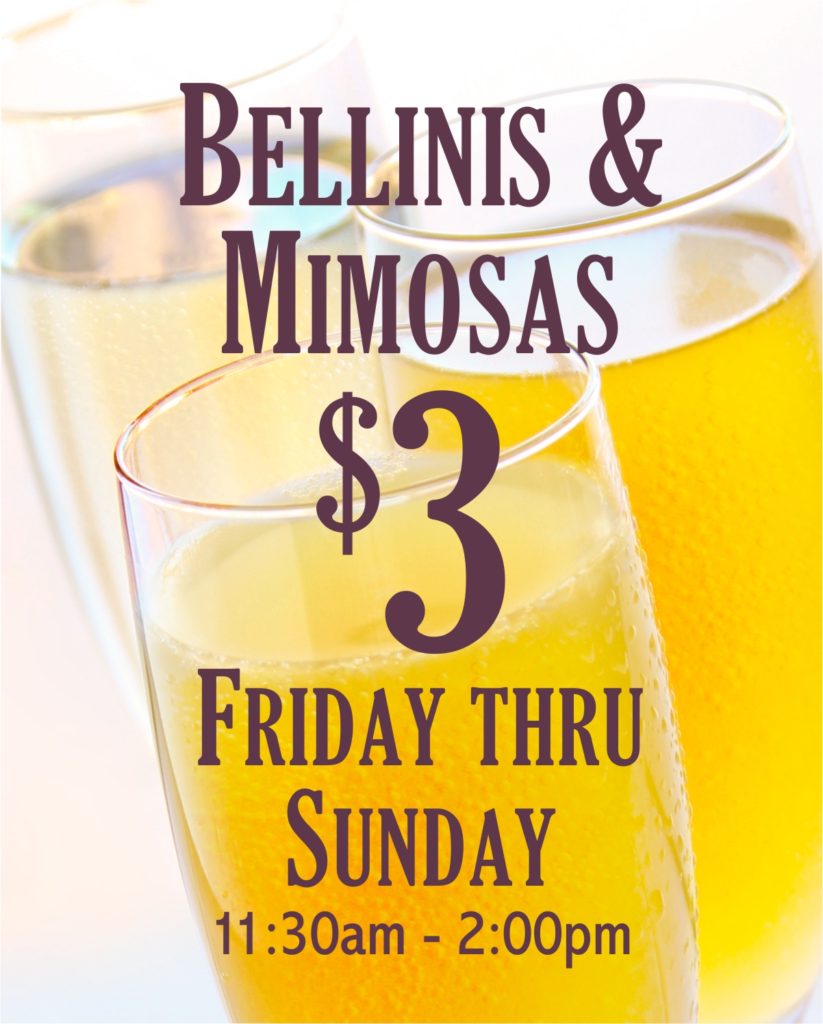 Our Hours
Monday

Dinner 5pm

Tuesday

Dinner 5pm

Wednesday

Dinner 5pm

Thursday

Dinner 5pm

Friday

Lunch 11:30am-2pm, Afternoon 2-5pm, Dinner 5pm

Saturday

Lunch 11:30am-2pm, Afternoon 2-5pm, Dinner 5pm

Sunday

Lunch 11:30am-2pm, Afternoon 2-5pm, Dinner 5pm
Visit Us