Bellisio's is a member of the Grandma's Restaurant Co. family of restaurants which is committed to making your online experience pleasant and rewarding! Part of that commitment is ensuring your privacy. The information we collect from you is used solely by Grandma's Restaurant Co. to enhance your dining experience and provide you with special offers from time to time. Any information you provide will remain confidential. It is our policy not to sell, distribute, rent or in any way make your personal information available to a third party.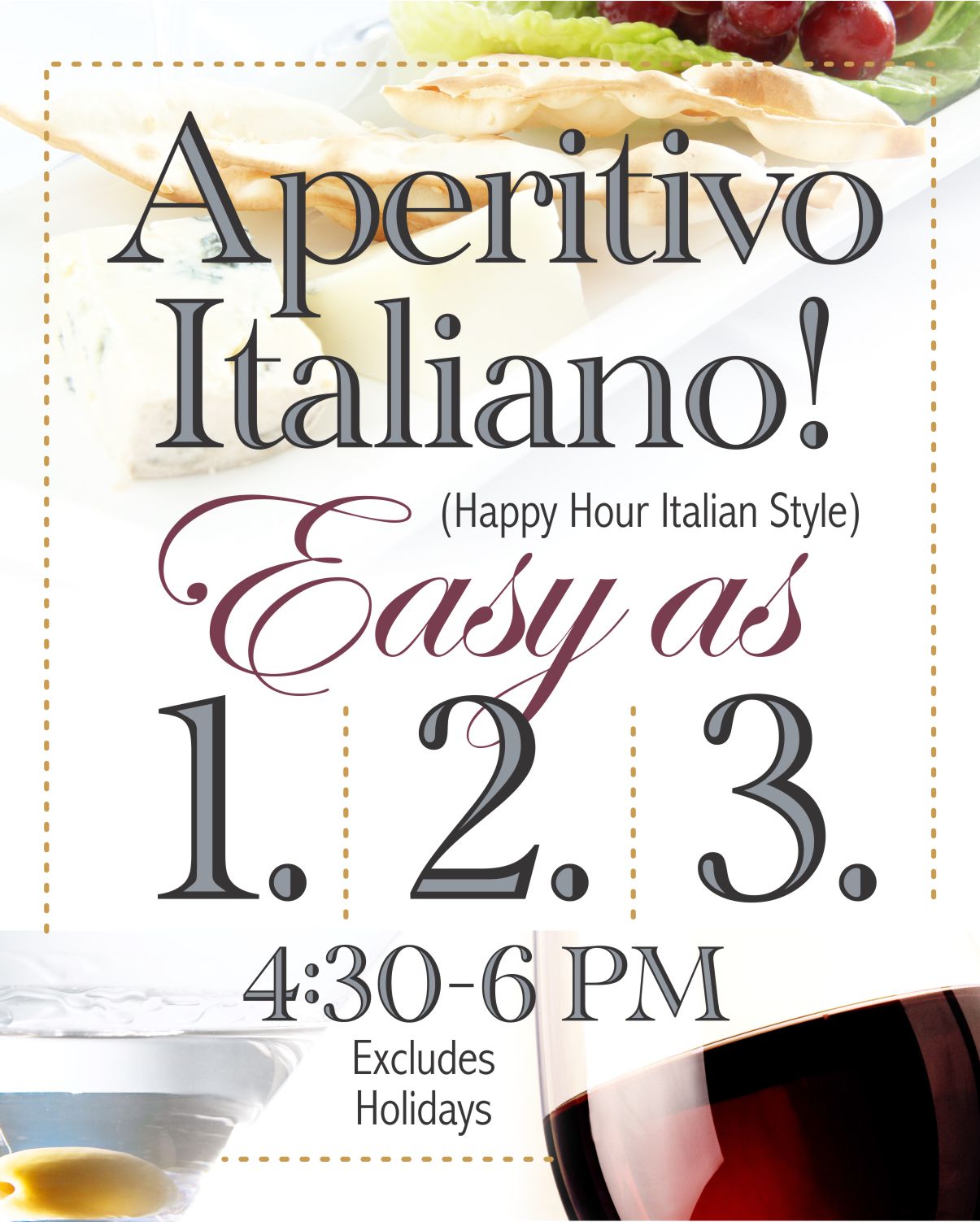 $1 Off All Beer & Liquor, $2 Off All Glasses of Wine, $3 Off All Appetizers. SUNDAY thru THURSDAY in the BAR ONLY. Excludes Holidays.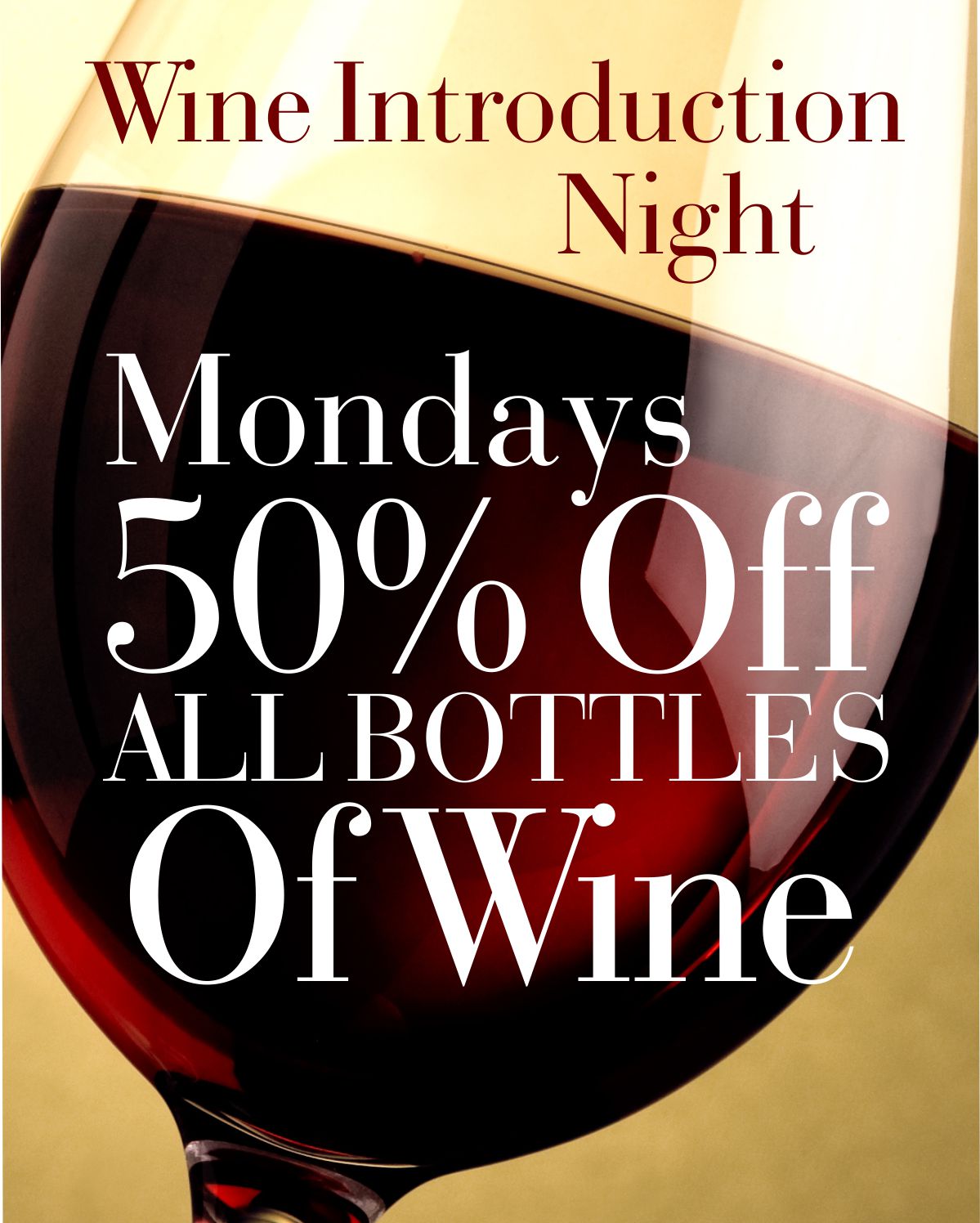 A perfect way to try and enjoy wines from Bellisio's Italian Restaurant Wine Spectator awarded wine list. Monday nights ONLY, enjoy 50% off any BOTTLE offered in the bar and dining room.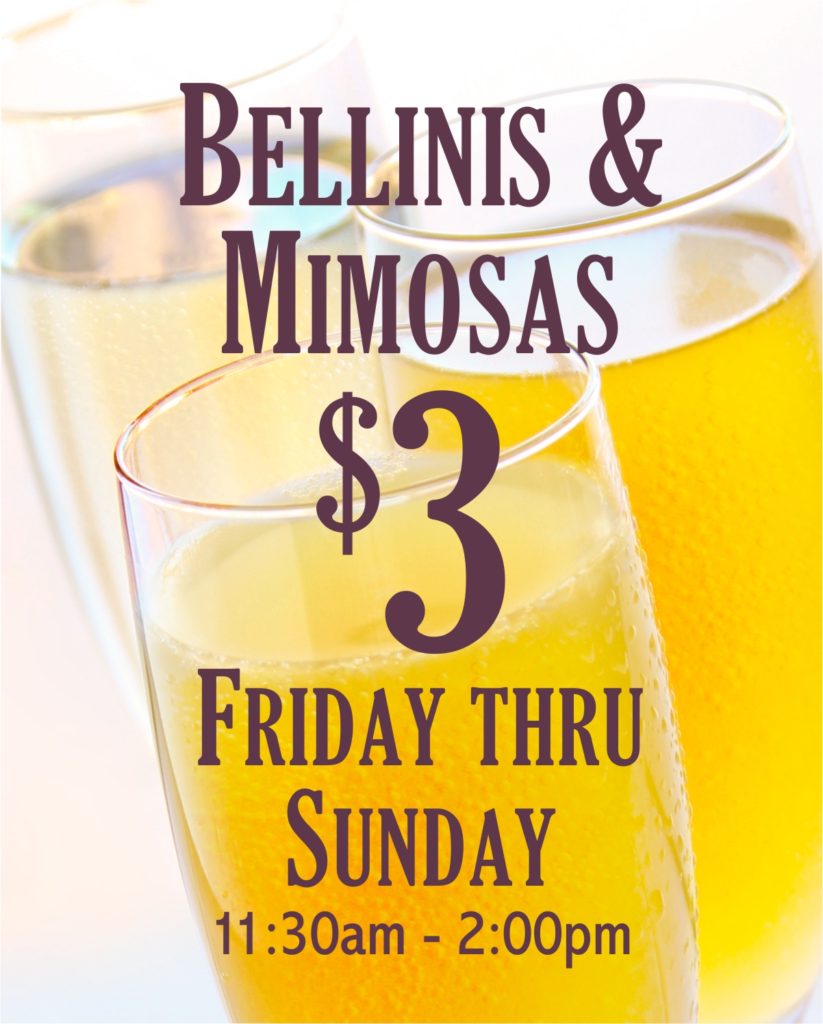 Our Hours
Monday

Dinner 5pm

Tuesday

Dinner 5pm

Wednesday

Dinner 5pm

Thursday

Dinner 5pm

Friday

Lunch 11:30am-2pm, Afternoon 2-5pm, Dinner 5pm

Saturday

Lunch 11:30am-2pm, Afternoon 2-5pm, Dinner 5pm

Sunday

Lunch 11:30am-2pm, Afternoon 2-5pm, Dinner 5pm
Visit Us